Hey y'all!
I'm so excited to be a guest at this year's South Texas Book Festival!
Catch me this Saturday, Oct. 29th at the McAllen Library from 1:30-2:30 (Meeting Room A) where I'll be reading from Miss Quinces and talk about my comic-making process! Great for all ages!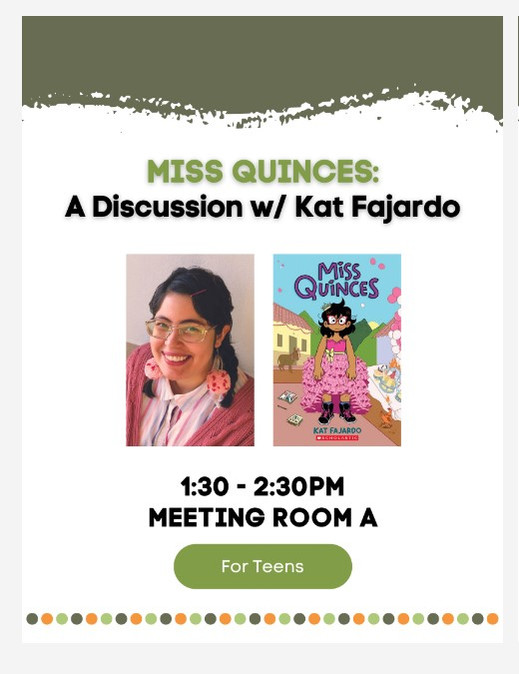 More info at their site as well as the program for the festival and a reading list of all the books being featured by other incredible guests!
I'll see you there!!
-Kat