I'm so excited to be at the National Book Festival for the first time EVER this weekend!!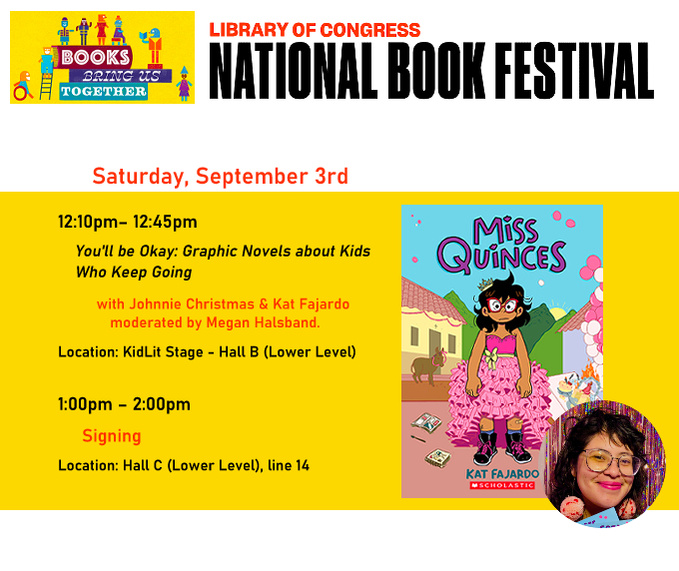 I'm going to be on a fantastic panel with Johnnie Christmas (SWIM TEAM) and moderator Megan Halsband on the panel: You'll Be Okay: Graphic Novels About Kids Who Keep Going with Johnnie Christmas and Kat Fajardo on Saturday September 3, 2022 at 12:10 pm-12:45 pm EDT located in Hall B (Lower Level).
What the panel is about: "Will kids ever be allowed to be in charge of their own lives? Johnie Christmas and Kat Fajardo talk about their new graphic novels that try to find the answer. "Swim Team" features Bree, a girl starting middle school forced to take a dreaded elective. "Miss Quinces" follows Sue, a girl whose summer is now heavy with her family's expectations. Moderated by Megan Halsband."

I'm really looking forward to it as well as my book signing at 1pm.
I hope to see you there! #NatBookFest